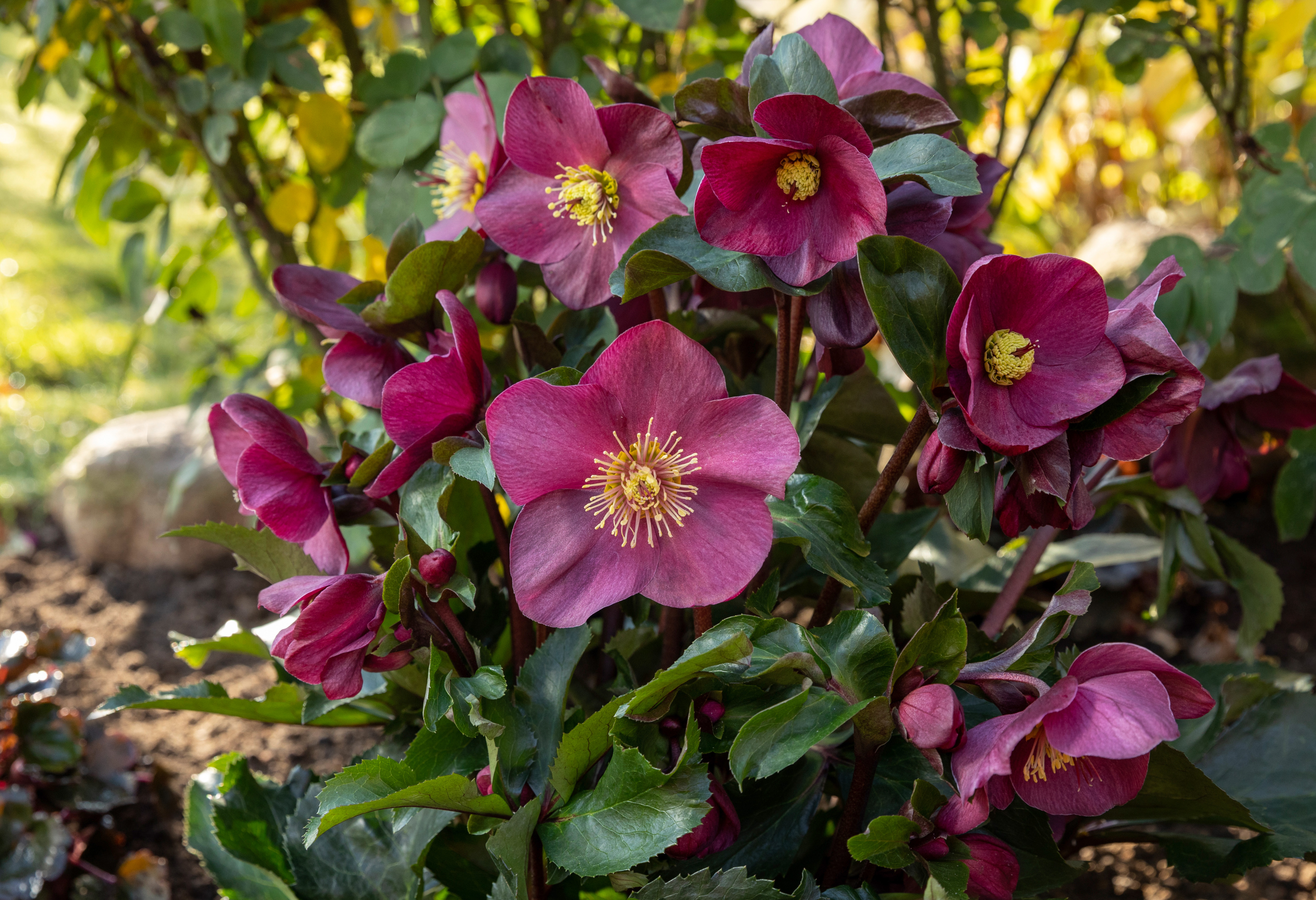 PLANTING OUT SNOW ROSES IN THE GARDEN
Snow Roses are best planted out in the garden between September and November or in spring, when the ground is not frozen. The robust plants also thrive in sunny locations in the garden. However, avoid planting them in the summer, because there is little plant growth and the soil is often too dry.
Dig a hole that is at least double the size of the root ball, and loosen the soil at the bottom of the hole to a good depth. Snow Roses are very resilient and easy to please in terms of soil requirements. Helleborus Gold Collection® Snow Roses are exceptionally free-flowering and should be planted in a prominent place in the garden. This ensures that you will enjoy their beautiful flowers all winter long.
Snow Roses are ideal for planting in large containers as well as decorating your balcony and terrace in winter. In the uses section, you will find a number of ideas and suggestions.